Browse Items (18 total)
A film that comments on the freedom of press and fear that gripped the nation during the emergency.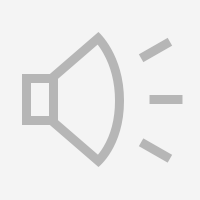 In the early 1970s, Shravan Garg was part of a small group of journalists who were close associates of Gandhian leader Jaiprakash Narayan. He worked for several Gandhian publications, was part of the team that was involved in the surrender of a group…
Tags: Aas-Pass, Ajit Bhattacharjee, Ashwini Sarin, C.R. Irani, Chandra Shekhar, Chimanbhai Patel, Coomi Kapoor, Dainik Bhaskar Group, Divya Bhaskar, Feroze Gandhi, Financial Express, Free Press Journal, Free Press Journal Group, George Fernandes, Girilal Jain, H.K. Dua, Hiranmay Karlekar, Indian Express, Indira Gandhi, Indulal Yagnik, Jayaprakash Narayan, K.N. Govindacharya, Kuldip Nayar, MP Chronicle, Nai Dunia, Nanaji Deshmukh, Narasimha Rao, Narendra Modi, Prabhash Joshi, Prajaneeti, Prakash Chandra Sethi, Punyapriya Dasgupta, R.K. Radhakhrishnan, Rajendra Mathur, Rajiv Gandhi, Ram Bahadur Rai, Ramesh Bakshi, Ramnath Goenka, S. Mulgaonkar, Sarvodaya, Sham Lal, Shanivar Darpan, Suman Dube, V.P. Singh, Vidya Charan Shukla, Vinoba Bhave, Virendra Kapoor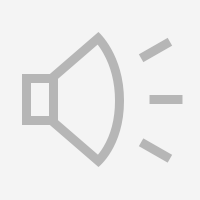 TN Ninan was a young reporter during the Emergency. He speaks of the politics of business interests in the media and their relationship with the Government.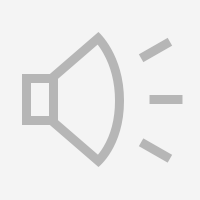 Jug Suraiya remembers state censorship and how the censor completely missed irony which is how journalists like him slipped in satirical pieces.
Tags: C.R. Irani, Calcutta, Desmond Doig, Dom Moraes, Dubby Bhagat, Family Planning, Gareebi Hatao, George Fernandes, Indira Gandhi, Jayaprakash Narayan, Junior Statesman, Khushwant Singh, Kuldip Nayar, Mirzapur, Paper Trail, Puri, Railway Efficiency, Ramnath Goenka, Sanjay Gandhi, Shah Commission, Sterlisation, Sunil Sethi, Times of India, Vidya Charan Shukla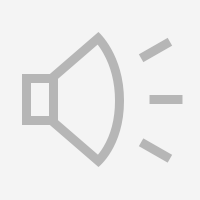 H K Dua details the workings of the UNI during the Emergency. He also recalls the post Emergency period and the media's interaction with Rajiv Gandhi on the defamation bill.
Tags: A.D. Gorwala, A.R. Antulay, Atal Bihari Vajpayee, Charan Singh, Charles de Gaulle, D.P. Wagle, Fakhruddin Ali Ahmed, Feroze Gandhi, Frank Moraes, Gour Kishore Ghosh, Harry D'Penha, Indira Gandhi, Jagjivan Ram, Jawaharlal Nehru, Jayaprakash Narayan, Judicial Transfers, Judiciary, Kamalnath Rai, Keer Shankar, Kuldip Nayar, Lal Bahadur Shastri, Lal Krishna Advani, M. Chalapathi Rau, Madhu Limaye, Morarji Desai, Narendra Modi, Naveen Patnaik, Nikhil Chakravarty, Rajiv Gandhi, Ram Subhag Singh, Ramnath Goenka, RK Dhawan, Romesh Thapar, S. Mulgaonkar, Sheikh Abdullah, Siddharth Shankar Ray, Sushma Swaraj, Tarkeshwari Sinha, The Indian Express, United News of India (UNI), V.K. Narasimhan, Vidya Charan Shukla, Vijaya Raje Scindia, Virender Kapur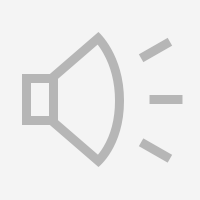 Seasoned journalist Ram Bahadur Rai was a student leader at the Banaras Hindu University in the years preceding the Emergency, and active with the Akhil Bharatiya Vidyarthi Parishad. He was jailed in Varanasi for his involvement in the protests.…
Tags: Ajit Bhattarcharjee, Arjun Singh, Ashok Singhal, Ashok Tandon, Atal Biharu Vajpayee. Babasaheb Ghatate, Bapurao Moghe, BG.. Verghese, Bihar Movemment, CB Gupta, Charan Singh, Daroga Prasad Rai, Dr. Gauri Shankar Sejwar, Govind Acharya, Hindustan Samachar, Indira Gandhi, Jansatta, Jayaprakash Narayan, K.C. Tyagi, Kanpur, Khushwant Singh, Kuldip Nayar, Lal Bahadur Shastri, Madan Das, MJ Akbar, N.M. Ghataate, Patna, Raghuvir Sahay, Raj Narain, Ram Singh, Ratan Lal, Satnarayan Sinha, Shanti Bhushan, Subramanian Swamy, Sudhakar Pandey, Vinoba Bhave, Yashwantrao Kelkar
Iqbal Mahotra worked as a cub reported during the emergency. He remembers Jayprakash Narain and his movement. He also talks of journalists he knew who went into hiding or those that had to hide their papers fearing a crackdown from the government.
Tags: Atal Bihari Vajpayee, Augusto Pinochet, Biju Patnaik, Chandra Shekhar, Cross Section, Delhi University, Family Planning, Gandh, H.N. Bahuguna, Ian Jack, Indira Gandhi, Jagjivan Ram, Jayaprakash Narayan, Kuldip Nayar, Lakshmi Chand Jain, Lal Bahadur Shashtri, Mohan Dharia, Mohan Kumaramangalam, Prakash Karat, Raj Narain, Salvador Allende, Sanjay Gandhi, Sharad Yadav, Siddhartha Shankar Ray, Sri Ram College of Commerce, Sterilisation, Subhash Chandra Bose, Subramanian Swamy, Swami Dhirendra Brahmachari, V.P. Singh, Vallabhai Patel, Vijaya Lakshmi Pandit
Sunil Sethi speaks of his days as a cub reporter and his scoop on the Maruti scandal immediately after the Emergency was lifted
Tags: Advani, Ambika Soni, Bansi Lal, Biju Patnaik, Coomi Kapoor, Ghulam Nabi Azad, I.K. Gujral, India Today, Indira Gandhi, Jagmohan Malhotra, Jayaprakash Narayan, Junior Statesman, Kamal Nath, Khushwant Singh, Kuldip Nayar, Madhu Limaye, Maharani Gayatri Devi, Maneka Gandhi, Mohammad Yunus, Naveen Chawla, P.N. Haksar, Pranab Mukherjee, Raj Madhav, Raj Narain, Ruksana Sultana, Sanjay Gandhi, Siddharth Shankar Ray, T.N. Dhar, V.C. Shukla, Vajpayee, Vijaya Lakshmi Pandit, Vijayaraje Scindia, Virendra Kapur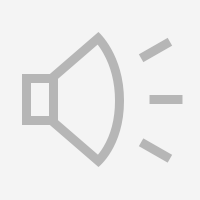 Jawid Laiq remembers the Emergency and the mood in the small towns of India just before the 1977 election that threw Indra Gandhi out of power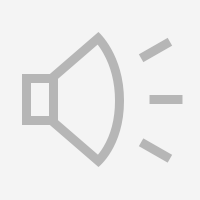 Tavleen Singh recalls her first encounter with Sanjay Gandhi and how they were limited to non political reporting during the days of the Emergency.
Tags: 5 point programme, Amita Malik, Arun Shourie, B.G. Verghese, Barkha Dutt, Chand Joshi, Charan Singh, City Beautification, Coomi Kapoor, Family Planning, Farookh Abdullah, George Fernandes, I.K. Gujral, Indira Gandhi, Jagjivan Ram, Jayaprakash Narayan, Kamal Nath, Kuldip Nayar, L.N. Mishra, M.J. Akbar, Malavika Singh, Mark Tully, Nehru, Prabha Dutt, Raghu Rai, Rajamata Gwalior, RK Dhawan, Ruksana Sultana, S. Nihal Singh, Sanjay Gandhi, Shah Commission, Sheikh Abdullah, Slum Demolition, Statesman, Sterilisation, Tagore, Usha Rai, Vajpayee, Vidya Charan Shukla, Virendra Kapoor, Yashpal Kapoor