Browse Items (12 total)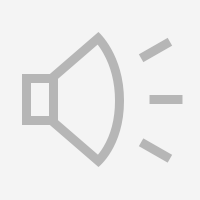 Banwari was a prominent socialist commentator and activist in the early 1970s, when he was teaching Philosophy and Economics in the Delhi University. He is best known for his writing and editing in the magazine Dinmaan and the daily Jansatta, of…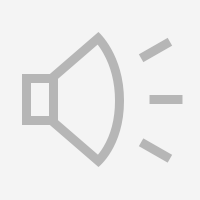 In the early 1970s, Shravan Garg was part of a small group of journalists who were close associates of Gandhian leader Jaiprakash Narayan. He worked for several Gandhian publications, was part of the team that was involved in the surrender of a group…
Tags: Aas-Pass, Ajit Bhattacharjee, Ashwini Sarin, C.R. Irani, Chandra Shekhar, Chimanbhai Patel, Coomi Kapoor, Dainik Bhaskar Group, Divya Bhaskar, Feroze Gandhi, Financial Express, Free Press Journal, Free Press Journal Group, George Fernandes, Girilal Jain, H.K. Dua, Hiranmay Karlekar, Indian Express, Indira Gandhi, Indulal Yagnik, Jayaprakash Narayan, K.N. Govindacharya, Kuldip Nayar, MP Chronicle, Nai Dunia, Nanaji Deshmukh, Narasimha Rao, Narendra Modi, Prabhash Joshi, Prajaneeti, Prakash Chandra Sethi, Punyapriya Dasgupta, R.K. Radhakhrishnan, Rajendra Mathur, Rajiv Gandhi, Ram Bahadur Rai, Ramesh Bakshi, Ramnath Goenka, S. Mulgaonkar, Sarvodaya, Sham Lal, Shanivar Darpan, Suman Dube, V.P. Singh, Vidya Charan Shukla, Vinoba Bhave, Virendra Kapoor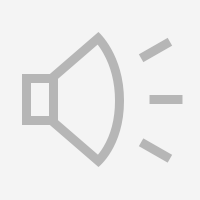 H K Dua details the workings of the UNI during the Emergency. He also recalls the post Emergency period and the media's interaction with Rajiv Gandhi on the defamation bill.
Tags: A.D. Gorwala, A.R. Antulay, Atal Bihari Vajpayee, Charan Singh, Charles de Gaulle, D.P. Wagle, Fakhruddin Ali Ahmed, Feroze Gandhi, Frank Moraes, Gour Kishore Ghosh, Harry D'Penha, Indira Gandhi, Jagjivan Ram, Jawaharlal Nehru, Jayaprakash Narayan, Judicial Transfers, Judiciary, Kamalnath Rai, Keer Shankar, Kuldip Nayar, Lal Bahadur Shastri, Lal Krishna Advani, M. Chalapathi Rau, Madhu Limaye, Morarji Desai, Narendra Modi, Naveen Patnaik, Nikhil Chakravarty, Rajiv Gandhi, Ram Subhag Singh, Ramnath Goenka, RK Dhawan, Romesh Thapar, S. Mulgaonkar, Sheikh Abdullah, Siddharth Shankar Ray, Sushma Swaraj, Tarkeshwari Sinha, The Indian Express, United News of India (UNI), V.K. Narasimhan, Vidya Charan Shukla, Vijaya Raje Scindia, Virender Kapur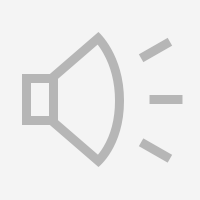 Tags: Ajit Singh, Arun Shourie, B.G. Verghese, Bhagwan Das Goenka, Coo0mi Kapoor, Devi Lal, Hiranmay Karlekar, Indian Express, Kuldip Nayar, M.G. Ramachandran, Mayawati, Mulayam Singh Yadav, Narendra Modi, Rajdeep Sardesai, Rajiv Gandhi, Saeed Naqvi, Sagarika Ghose, Sanjay Gandhi, The Hindu, Vinod Mehta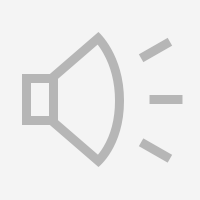 Coomi Kapoor talks of the daily newspaper Motherland and the Jan Sangh during the Emergency
Tags: 20 Point Programme, Ambika Soni, Aroon Purie, Ashok Jain, Balbir Punj, D.R. Mankekar, Family Planning, Frank Moraes, India Today, Indian Express, Indira Gandhi, Jayaprakash Narayan, K.R. Malkani, Kuldip Nayar, Motherland, Nandini Chandra, Padmaja Naidu, Prabha Dutt, Rajiv Gandhi, Razia Ismail, S. Mulgaonkar, Sterilisation, Subramanian Swamy, Suman Dube, Sunday Mail, Usha Rai, Virendra Kapoor, VK Narasimhan, Women in Journalism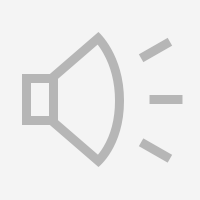 Rashmi Saksena talks of the Emergency from the perspective of being one of the few women working in journalism at the time.
Tags: Ambika Soni, BG Verghese, Gyan Singh, Hindustan Times, Hiranmay Karlekar, Indira Gandhi, Jayaprakash Narayan, Khushwant Singh, Kuldip Nayar, Najmul Hasan, Rajiv Gandhi, Ramnath Goenka, Rashmi Sahay, Sanjay Gandhi, Shalini Dewan, Siddhartha Shankar Ray, Tavleen Singh, V.P. Singh, Virender Kapoor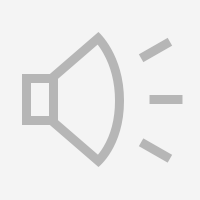 Tags: Arnab Goswami, Arun Jaitley, Arun Shourie, Arvind Kejriwal, Atal Bihari Vajpayee, Barkha Dutt, Business India, Businessworld, C.R. Irani, Chand Lal Bhagat, Charan Singh, Deepak Chaurasia, Delhi School of Economics, Delhi University, Economic and Political Weekly, H.N. Bahuguna, India Today, Indira Gandhi, Indrajit Gupta, Jag Pravesh Chandra, Jagjivan Ram, Jayaprakash Narayan, Jyoti Basu, Karan Thapar, Kiran Bedi, Lal Krishna Advani, M.J. Akbar, Morarji Desai, Narendra Modi, Nitish Kumar, Pioneer, Prabir Purkayastha, Prakash Singh, Prannoy Roy, Rahul Gandhi, Rahul Shivshankar, Rajat Sharma, Rajdeep Sardesai, Rajiv Gandhi, Ramnath Goenka, Sameer Manchanda, Sanjay Gandhi, Shekhar Gupta, Sitaram Yechury, Sudhir Chaudhary, Swaminathan Gurumurthy, Telegraph, Vidya Charan Shukla, Vinod Dua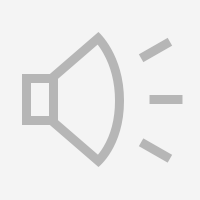 Inderjit Bhadhwar traces the beginnings and growth of India Today
Tags: ABC, Ajit Bhattacharjee, Arun Jaitley, Arun Louis, Arun Puri, Arun Shourie, Ashok Malik, Bhawan Singh, Chand Joshi, Chandan Mitra, Charlton, Desmond Doig, Dilip Bob, Family Planning, Federal Times, Frank Moraes, George Verghese, H D Deve Gowda, India Today, Indira Gandhi, Jack Anderson, Kamal Nath, Krishna Menon, Kuldip Nayar, Lalit Suri, Lawrence Banter, Madhu Trehan, Malcolm X, Martin Luther King, Mohd. Younus, Montek Singh Ahluwalia, Nandan Kalra, Nehru, Pico Iyer, Prabhu Chawla, Pranay Gupte, Pranoy Roy, Prem Shankar Jha, Pupul Jayakar, Rajiv Gandhi, Ramnath Goenka, Rohit Handa, Ronald Raegan, S.R. Das, Saeed Naqvi, Sanjay Gandhi, Shekhar Gupta, Shobhna Bhatia, Slum Demolition, Sterilisation, Suman Dube, Sumit Mitra, Sunil Sethi, Swaminathan Aiyar, Swapan Dasgupta, Turkman Gate, Uma Vasudev, United States, VC Shukla, Vinod Mehta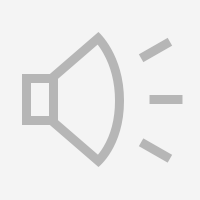 Dilip Bobb recounts the beginnings of India Today