Browse Items (8 total)
Tags: Siddharth Shankar Ray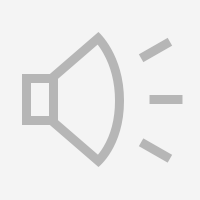 Qurban Ali is a seasoned journalist and was, till 2017, with Rajya Sabha TV in an editorial role. A student activist who became a journalist in the aftermath of the Emergency, Ali wrote for the magazines Ravivar and Sunday Observer, joining the BBC…
Tags: 20 Point Programme, 5 point programme, Banarsidas, Bansi Lal, BBC, Bhutto, C.B. Gupta. Chandra Shekhar, Charan Singh, CJK Reddy, Family Planning, George Fernandes, I.K. Gujral, Indira Gandhi, J.D. Sethi, Jagjivan Ram, Jagmohanlal Sinha, Janata, Jayaprakash Narayan, K.R. Sundarrajan, Khushwant Singh, Kiranpal Singh, Kumaraswami Kamaraj, Lal Krishna Advani, Madhu Limaye, Mohammad Younus, Morarji Desai, N.G. Ranga, Prem Bhasin, Raj Narain, Ram Manohar Lohia, Ram Manohar Reddy, Ranbir Singh(Hooda?), Rohit Dave, S.K. Patil, Saiyid Nurul Hasan, Sanjay Gandhi, Sham Lal, Sheikh Mujibur Rahman, Siddharth Shankar Ray, Sterilisation, Subramanian Swamy, Sunday Observer, Suraj Mohan, Vinoba Bhave, Virender Kapoor, Yashpal Kapur, Zia-ul-Haq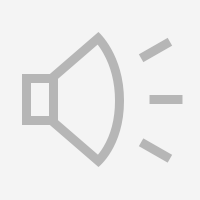 H K Dua details the workings of the UNI during the Emergency. He also recalls the post Emergency period and the media's interaction with Rajiv Gandhi on the defamation bill.
Tags: A.D. Gorwala, A.R. Antulay, Atal Bihari Vajpayee, Charan Singh, Charles de Gaulle, D.P. Wagle, Fakhruddin Ali Ahmed, Feroze Gandhi, Frank Moraes, Gour Kishore Ghosh, Harry D'Penha, Indira Gandhi, Jagjivan Ram, Jawaharlal Nehru, Jayaprakash Narayan, Judicial Transfers, Judiciary, Kamalnath Rai, Keer Shankar, Kuldip Nayar, Lal Bahadur Shastri, Lal Krishna Advani, M. Chalapathi Rau, Madhu Limaye, Morarji Desai, Narendra Modi, Naveen Patnaik, Nikhil Chakravarty, Rajiv Gandhi, Ram Subhag Singh, Ramnath Goenka, RK Dhawan, Romesh Thapar, S. Mulgaonkar, Sheikh Abdullah, Siddharth Shankar Ray, Sushma Swaraj, Tarkeshwari Sinha, The Indian Express, United News of India (UNI), V.K. Narasimhan, Vidya Charan Shukla, Vijaya Raje Scindia, Virender Kapur
Sunil Sethi speaks of his days as a cub reporter and his scoop on the Maruti scandal immediately after the Emergency was lifted
Tags: Advani, Ambika Soni, Bansi Lal, Biju Patnaik, Coomi Kapoor, Ghulam Nabi Azad, I.K. Gujral, India Today, Indira Gandhi, Jagmohan Malhotra, Jayaprakash Narayan, Junior Statesman, Kamal Nath, Khushwant Singh, Kuldip Nayar, Madhu Limaye, Maharani Gayatri Devi, Maneka Gandhi, Mohammad Yunus, Naveen Chawla, P.N. Haksar, Pranab Mukherjee, Raj Madhav, Raj Narain, Ruksana Sultana, Sanjay Gandhi, Siddharth Shankar Ray, T.N. Dhar, V.C. Shukla, Vajpayee, Vijaya Lakshmi Pandit, Vijayaraje Scindia, Virendra Kapur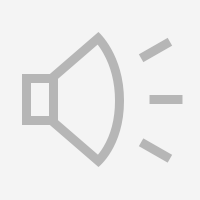 Raghu Rai describes threats to journalists that were ramapant during the Emergency. He also describes the visuals of the period including his photographs of the time.
Tags: 1977 Election Rally, 1977 elections, Allahabad Court Verdict, Arrests, Bihar Shows the Way, Blank Editorials, Chandni Chowk, Congress Sessions, Doordarshan, Emergency, Family Planning, Freedom of Press, Humour, Incarceration, India Today, Indira Gandhi's Arrest, Indra Gandhi, Kuldip Nayyar, Maneka Gandhi, Manmohan Singh, Memorandum for Freedom of Press, Narender Modi, Nationalism, Photography, Rahul Gandhi, Rajinder Puri, Sanjay Gandhi, Sharda Prasad, Siddharth Shankar Ray, Sonia Gandhi, Statesman, Sterilisation, Television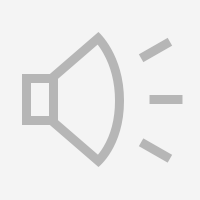 Prem Shankar Jha talks about working in the Times of India and the awkwardness of working with a paper that supported the Emergency.
Tags: Ajit Bhattacharjee, Aroon Purie, Arun Kumar, C. Rajagopalachari, Chimanbhai Patel, Coomi Kapoor, DK Rangnekar, George Verghese, Ghulam Nabi Azad, Girilal Jain, Gopal Gandhi, Hindustan Times, Inder Malhotra, Indira Gandhi, Jawaharlal Nehru, Jayaprakash Narayan, K.C. Pant, K.R. Sunderarajan, Khushwant Singh, Krishna Menon, Lal Bahadur Shashtri, Madhur Naresh, MK Narayanan, Mohini Bhullar, Morarji Desai, P.N. Dhar, Pran Chopra, Raj Kamal Jha, Rajmohan Gandhi, Ramnath Goenka, S. Mulgaonkar, Sarvar Latif, Sham Lal, Siddharth Shankar Ray, Suman Dubey, Syed Ali Shah Geelani, V.P. Singh, Vidya Charan Shukla, Weekend Review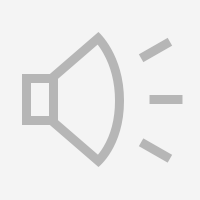 Saeed Naqvi gives a close eyewitness account of the various players and actors in key positions during the Emergency
Tags: Abid Husain, Arun Puri, Atulya Ghosh, CB Gupta, Gauri Shankar Joshi, Girilal Jain, Indira Gandhi, Jayaprakash Narayan, Khan Abdul Gaffar Khan, Khushwant Singh, Kuldip Nayar, Lal Bahadur Shastri, Mohammad Younus, Morarji Desai, N.Ram, Nanaji Deshmukh, P.N. Haksar, Raghu Rai, Rajiv Gandhi, Ramnath Goenka, Rasheed Talib, Richard Crossland, RK Mishra, S. Nihal Singh, Sanjay Gandhi, Shandar Dayal Sharma, Sharda Prasad, Shripad Amrit Dange, Siddharth Shankar Ray, Statesman, Subhash Charavarty, Sudhir Dutt, Sunday Magazine, Surendra Mohan Kumaramangalam, Vajpayee, Vimal Saxena, VV Purie