Browse Items (7 total)
Tags: Atal Bihari Vajpayee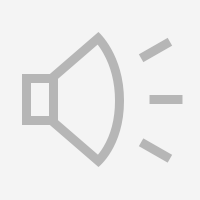 Kumar Prashant is the chairman of the Gandhi Peace Foundation in Delhi. He began working as a social activist under Gandhian leader Jaiprakash Narayana's influence in the early 1970s, and began writing in publications. He was among the student…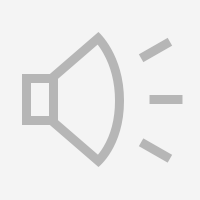 H K Dua details the workings of the UNI during the Emergency. He also recalls the post Emergency period and the media's interaction with Rajiv Gandhi on the defamation bill.
Tags: A.D. Gorwala, A.R. Antulay, Atal Bihari Vajpayee, Charan Singh, Charles de Gaulle, D.P. Wagle, Fakhruddin Ali Ahmed, Feroze Gandhi, Frank Moraes, Gour Kishore Ghosh, Harry D'Penha, Indira Gandhi, Jagjivan Ram, Jawaharlal Nehru, Jayaprakash Narayan, Judicial Transfers, Judiciary, Kamalnath Rai, Keer Shankar, Kuldip Nayar, Lal Bahadur Shastri, Lal Krishna Advani, M. Chalapathi Rau, Madhu Limaye, Morarji Desai, Narendra Modi, Naveen Patnaik, Nikhil Chakravarty, Rajiv Gandhi, Ram Subhag Singh, Ramnath Goenka, RK Dhawan, Romesh Thapar, S. Mulgaonkar, Sheikh Abdullah, Siddharth Shankar Ray, Sushma Swaraj, Tarkeshwari Sinha, The Indian Express, United News of India (UNI), V.K. Narasimhan, Vidya Charan Shukla, Vijaya Raje Scindia, Virender Kapur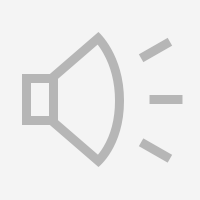 Jawaharlal Kaul is a highly regarded journalist, having served in senior editorial positions of reputed publications, including Dinmaan and Jansatta, where his role was in handling opinion/editorial sections. He was born in Jammu and Kashmir, and has…
Tags: Atal Bihari Vajpayee, Bahuguna, Bhupesh Gupta, Chandra Shekhar, Chaudhury Charan Singh, CN Annadurai, Dinmaan, Feroze Gandhi, Hirendranath Mukherjee, Indira Gandhi, Jayaprakash Narayan, Khushwant Singh, Makhan Lal Fotedar, Morarji Desai, Narendra Modi, Prabhash Joshi, Raghuvir Sahay, Raj Narain, Sadhuram Pande, Sheikh Abdullah, Shibu Soren
Iqbal Mahotra worked as a cub reported during the emergency. He remembers Jayprakash Narain and his movement. He also talks of journalists he knew who went into hiding or those that had to hide their papers fearing a crackdown from the government.
Tags: Atal Bihari Vajpayee, Augusto Pinochet, Biju Patnaik, Chandra Shekhar, Cross Section, Delhi University, Family Planning, Gandh, H.N. Bahuguna, Ian Jack, Indira Gandhi, Jagjivan Ram, Jayaprakash Narayan, Kuldip Nayar, Lakshmi Chand Jain, Lal Bahadur Shashtri, Mohan Dharia, Mohan Kumaramangalam, Prakash Karat, Raj Narain, Salvador Allende, Sanjay Gandhi, Sharad Yadav, Siddhartha Shankar Ray, Sri Ram College of Commerce, Sterilisation, Subhash Chandra Bose, Subramanian Swamy, Swami Dhirendra Brahmachari, V.P. Singh, Vallabhai Patel, Vijaya Lakshmi Pandit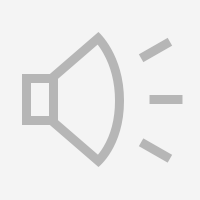 Hazarika talks of his time with Himmat in Bombay and journalism in small presses that were able to resist and survive the injunctions of the government.
Tags: Atal Bihari Vajpayee, Balram Tandon, Bombay, George Fernandes, H.N. Bahuguna, Himmat, Indira Gandhi, Jagjivan Ram, Janata Party, Jayaprakash Narayan, Kanhaiya Kumar, L.K. Advani, Morarji Desai, Mrinal Gore, R.K. Dhawan, Rajmohan Gandhi, Shah Commission, Small Presses, Sumitro Chaudhury, Vinod Rao, Wilfred de Souza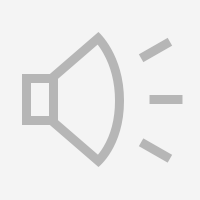 Tarun Basu remembers his time with the UNI. He recalls in detail the day of the declaration of the Emergency and the workings of the press in the early days of its imposition.
Tags: Anupam Kher, Arul Louis, Arun Kumar, Aruna Vasudev, Atal Bihari Vajpayee, Chaman Bhardwaj, Charan Singh, Chhot Koradia, Coomi Kapoor, Gandhi, GG Meherchandani (?), H.N. Kaul, Hindustan Times, Indira Gandhi, Jackie Dhanda, Jayaprakash Narayan, Kuldip Nayar, L K Advani, Manjula Narayan, Marin Belkeim, Morarji Desai, Narendra Modi, Noor Mohd Taraqqi, Rajnarayan, Samachar, SG, UC Tiwari, Uma Vasudev, United News of India, V C Shukla, V.K. Madhavan Kutty, V.P. Ramachandran, Vidyacharan Shukla, Virender Kapoor, Wilfred Lazarus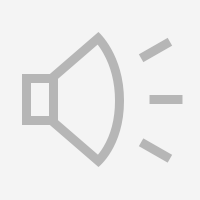 Tags: Arnab Goswami, Arun Jaitley, Arun Shourie, Arvind Kejriwal, Atal Bihari Vajpayee, Barkha Dutt, Business India, Businessworld, C.R. Irani, Chand Lal Bhagat, Charan Singh, Deepak Chaurasia, Delhi School of Economics, Delhi University, Economic and Political Weekly, H.N. Bahuguna, India Today, Indira Gandhi, Indrajit Gupta, Jag Pravesh Chandra, Jagjivan Ram, Jayaprakash Narayan, Jyoti Basu, Karan Thapar, Kiran Bedi, Lal Krishna Advani, M.J. Akbar, Morarji Desai, Narendra Modi, Nitish Kumar, Pioneer, Prabir Purkayastha, Prakash Singh, Prannoy Roy, Rahul Gandhi, Rahul Shivshankar, Rajat Sharma, Rajdeep Sardesai, Rajiv Gandhi, Ramnath Goenka, Sameer Manchanda, Sanjay Gandhi, Shekhar Gupta, Sitaram Yechury, Sudhir Chaudhary, Swaminathan Gurumurthy, Telegraph, Vidya Charan Shukla, Vinod Dua