Browse Items (8 total)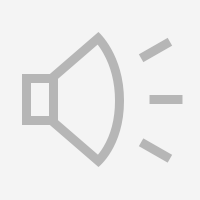 In the early 1970s, Shravan Garg was part of a small group of journalists who were close associates of Gandhian leader Jaiprakash Narayan. He worked for several Gandhian publications, was part of the team that was involved in the surrender of a group…
Tags: Aas-Pass, Ajit Bhattacharjee, Ashwini Sarin, C.R. Irani, Chandra Shekhar, Chimanbhai Patel, Coomi Kapoor, Dainik Bhaskar Group, Divya Bhaskar, Feroze Gandhi, Financial Express, Free Press Journal, Free Press Journal Group, George Fernandes, Girilal Jain, H.K. Dua, Hiranmay Karlekar, Indian Express, Indira Gandhi, Indulal Yagnik, Jayaprakash Narayan, K.N. Govindacharya, Kuldip Nayar, MP Chronicle, Nai Dunia, Nanaji Deshmukh, Narasimha Rao, Narendra Modi, Prabhash Joshi, Prajaneeti, Prakash Chandra Sethi, Punyapriya Dasgupta, R.K. Radhakhrishnan, Rajendra Mathur, Rajiv Gandhi, Ram Bahadur Rai, Ramesh Bakshi, Ramnath Goenka, S. Mulgaonkar, Sarvodaya, Sham Lal, Shanivar Darpan, Suman Dube, V.P. Singh, Vidya Charan Shukla, Vinoba Bhave, Virendra Kapoor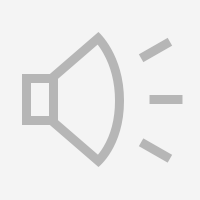 H K Dua details the workings of the UNI during the Emergency. He also recalls the post Emergency period and the media's interaction with Rajiv Gandhi on the defamation bill.
Tags: A.D. Gorwala, A.R. Antulay, Atal Bihari Vajpayee, Charan Singh, Charles de Gaulle, D.P. Wagle, Fakhruddin Ali Ahmed, Feroze Gandhi, Frank Moraes, Gour Kishore Ghosh, Harry D'Penha, Indira Gandhi, Jagjivan Ram, Jawaharlal Nehru, Jayaprakash Narayan, Judicial Transfers, Judiciary, Kamalnath Rai, Keer Shankar, Kuldip Nayar, Lal Bahadur Shastri, Lal Krishna Advani, M. Chalapathi Rau, Madhu Limaye, Morarji Desai, Narendra Modi, Naveen Patnaik, Nikhil Chakravarty, Rajiv Gandhi, Ram Subhag Singh, Ramnath Goenka, RK Dhawan, Romesh Thapar, S. Mulgaonkar, Sheikh Abdullah, Siddharth Shankar Ray, Sushma Swaraj, Tarkeshwari Sinha, The Indian Express, United News of India (UNI), V.K. Narasimhan, Vidya Charan Shukla, Vijaya Raje Scindia, Virender Kapur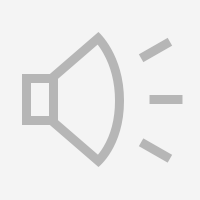 Sopan Joshi talks about his father Prabhash Joshi and journalism in the Indian Express and Jansatta. He also speaks of the resistance of the Gandhians and the JP movement
Tags: Acharya Narendra Dev, Ajit Bhattacharjee, Alok Tomar, Anil Aggarwal, Anupam Mishra, Arjun Singh, Arun Shourie, Digvijay Singh, Gandhi Centenary Committee, Gandhi Peace Foundation, Gandhi Smarak Nidhi, Govind Acharya, Indian Express, Jansatta, Jayaprakash Narayan, L.K. Advani, Lalu, Madhya Desh, Mulayam Singh Yadav, Nai Duniya, Nanaji Deshmukh, Narayan Dutt Tiwari, P.Sainath, Paranjoy Guha Thakurta, Prajaniti, Prasad Yadav, Rahul Barpute, Rajendra Mathur, Ram Manohar Lohia, Ram Nath Goenka, S. Mulgaonkar, Shravan Garg, Vinoba Bhave, Vinod Mehta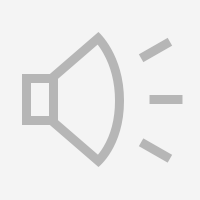 Jawid Laiq remembers the Emergency and the mood in the small towns of India just before the 1977 election that threw Indra Gandhi out of power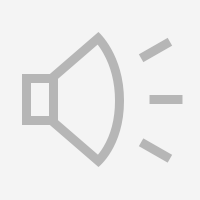 Coomi Kapoor talks of the daily newspaper Motherland and the Jan Sangh during the Emergency
Tags: 20 Point Programme, Ambika Soni, Aroon Purie, Ashok Jain, Balbir Punj, D.R. Mankekar, Family Planning, Frank Moraes, India Today, Indian Express, Indira Gandhi, Jayaprakash Narayan, K.R. Malkani, Kuldip Nayar, Motherland, Nandini Chandra, Padmaja Naidu, Prabha Dutt, Rajiv Gandhi, Razia Ismail, S. Mulgaonkar, Sterilisation, Subramanian Swamy, Suman Dube, Sunday Mail, Usha Rai, Virendra Kapoor, VK Narasimhan, Women in Journalism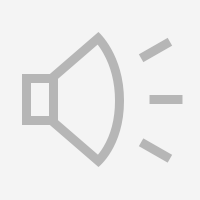 Surendra Nihal Singh recalls his time in the Statesman and Indian Express both before and during the Emergency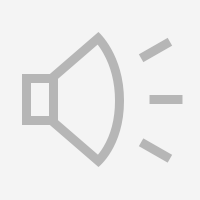 Prem Shankar Jha talks about working in the Times of India and the awkwardness of working with a paper that supported the Emergency.
Tags: Ajit Bhattacharjee, Aroon Purie, Arun Kumar, C. Rajagopalachari, Chimanbhai Patel, Coomi Kapoor, DK Rangnekar, George Verghese, Ghulam Nabi Azad, Girilal Jain, Gopal Gandhi, Hindustan Times, Inder Malhotra, Indira Gandhi, Jawaharlal Nehru, Jayaprakash Narayan, K.C. Pant, K.R. Sunderarajan, Khushwant Singh, Krishna Menon, Lal Bahadur Shashtri, Madhur Naresh, MK Narayanan, Mohini Bhullar, Morarji Desai, P.N. Dhar, Pran Chopra, Raj Kamal Jha, Rajmohan Gandhi, Ramnath Goenka, S. Mulgaonkar, Sarvar Latif, Sham Lal, Siddharth Shankar Ray, Suman Dubey, Syed Ali Shah Geelani, V.P. Singh, Vidya Charan Shukla, Weekend Review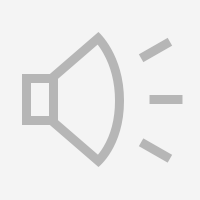 Tags: Barkha Dutt, Frank Moraes, H.K. Dua, India Strategic, Indira Gandhi, J.G. Meherchandani (Name to be verified), Jyotindra Nath Dixit, Morarji Desai, Mr. Bhaskar(Could be Vidya Bhaskar), Ramnath Goenka, S. Mulgaonkar, Samachar, Sanjay Gandhi, Tarun Basu, United News of India, V.K. Madhavan Kutty, Vidya Charan Shukla, Vishwamakhi Jani (Verify Name), Wilfred Lazarus