Browse Items (6 total)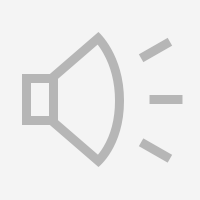 In the early 1970s, Shravan Garg was part of a small group of journalists who were close associates of Gandhian leader Jaiprakash Narayan. He worked for several Gandhian publications, was part of the team that was involved in the surrender of a group…
Tags: Aas-Pass, Ajit Bhattacharjee, Ashwini Sarin, C.R. Irani, Chandra Shekhar, Chimanbhai Patel, Coomi Kapoor, Dainik Bhaskar Group, Divya Bhaskar, Feroze Gandhi, Financial Express, Free Press Journal, Free Press Journal Group, George Fernandes, Girilal Jain, H.K. Dua, Hiranmay Karlekar, Indian Express, Indira Gandhi, Indulal Yagnik, Jayaprakash Narayan, K.N. Govindacharya, Kuldip Nayar, MP Chronicle, Nai Dunia, Nanaji Deshmukh, Narasimha Rao, Narendra Modi, Prabhash Joshi, Prajaneeti, Prakash Chandra Sethi, Punyapriya Dasgupta, R.K. Radhakhrishnan, Rajendra Mathur, Rajiv Gandhi, Ram Bahadur Rai, Ramesh Bakshi, Ramnath Goenka, S. Mulgaonkar, Sarvodaya, Sham Lal, Shanivar Darpan, Suman Dube, V.P. Singh, Vidya Charan Shukla, Vinoba Bhave, Virendra Kapoor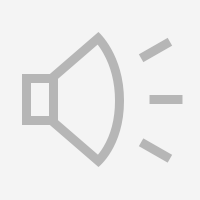 For more than two decades, Ram Dutt Tripathi reported for the BBC World Service from Lucknow. He was active among student leaders during the Emergency and was also imprisoned. An independent journalist now, he lives in Lucknow.
Tags: BBC, Brahm Dutt, Chaudhury Rajendra Singh, Dhanpat Pandey, Fakhruddin Ali Ahmed, George Fernandes, Girilal Jain, Indira Gandhi, Jaineshwar Mishra, Jayaprakash Narayan, Lalu Prasad Yadav, Nagar Swaraj, Nirmala Deshpande, Nitish Kumar, Premchand Gupta, Raghu Rai, Rajnath Singh, Ram Dhiraj, Ram Naresh Yadav, Sanjay Gandhi, Sarvodaya Movement, Sham Lal, Subramanian Swamy, Sunday Mail, Suresh Rawat, Vinay kumar. Kalyan Singh, Vinay Mishra, Vinoba Bhave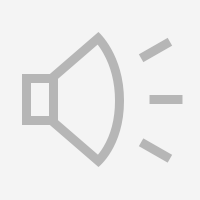 Qurban Ali is a seasoned journalist and was, till 2017, with Rajya Sabha TV in an editorial role. A student activist who became a journalist in the aftermath of the Emergency, Ali wrote for the magazines Ravivar and Sunday Observer, joining the BBC…
Tags: 20 Point Programme, 5 point programme, Banarsidas, Bansi Lal, BBC, Bhutto, C.B. Gupta. Chandra Shekhar, Charan Singh, CJK Reddy, Family Planning, George Fernandes, I.K. Gujral, Indira Gandhi, J.D. Sethi, Jagjivan Ram, Jagmohanlal Sinha, Janata, Jayaprakash Narayan, K.R. Sundarrajan, Khushwant Singh, Kiranpal Singh, Kumaraswami Kamaraj, Lal Krishna Advani, Madhu Limaye, Mohammad Younus, Morarji Desai, N.G. Ranga, Prem Bhasin, Raj Narain, Ram Manohar Lohia, Ram Manohar Reddy, Ranbir Singh(Hooda?), Rohit Dave, S.K. Patil, Saiyid Nurul Hasan, Sanjay Gandhi, Sham Lal, Sheikh Mujibur Rahman, Siddharth Shankar Ray, Sterilisation, Subramanian Swamy, Sunday Observer, Suraj Mohan, Vinoba Bhave, Virender Kapoor, Yashpal Kapur, Zia-ul-Haq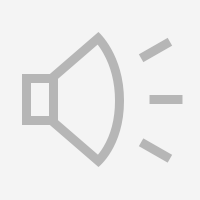 Surendra Nihal Singh recalls his time in the Statesman and Indian Express both before and during the Emergency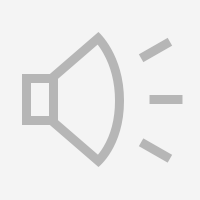 Prem Shankar Jha talks about working in the Times of India and the awkwardness of working with a paper that supported the Emergency.
Tags: Ajit Bhattacharjee, Aroon Purie, Arun Kumar, C. Rajagopalachari, Chimanbhai Patel, Coomi Kapoor, DK Rangnekar, George Verghese, Ghulam Nabi Azad, Girilal Jain, Gopal Gandhi, Hindustan Times, Inder Malhotra, Indira Gandhi, Jawaharlal Nehru, Jayaprakash Narayan, K.C. Pant, K.R. Sunderarajan, Khushwant Singh, Krishna Menon, Lal Bahadur Shashtri, Madhur Naresh, MK Narayanan, Mohini Bhullar, Morarji Desai, P.N. Dhar, Pran Chopra, Raj Kamal Jha, Rajmohan Gandhi, Ramnath Goenka, S. Mulgaonkar, Sarvar Latif, Sham Lal, Siddharth Shankar Ray, Suman Dubey, Syed Ali Shah Geelani, V.P. Singh, Vidya Charan Shukla, Weekend Review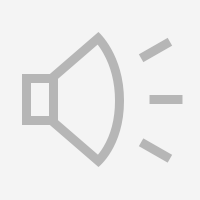 Achin Vanaik talks of the work environment in the Times of India post Emergency and anti-Emergency activism in England
Tags: Abu Abraham, Anand Grover, Arun Shourie, Arvind Padmanabhan, Ashok Jain, Asian Socialist Forum, Cheeta Camp, Dileep Padgaonkar, Economic and Political Weekly, Economic Times, England, George Fernandes, Girilal Jain, Harish Khare, Kalpana Sharma, Khrishnamurty, Khushwant Singh, Kirti Mehra, Laila Fernandes, Lanka Sama Samaj Party, Mainstream, MJ Pande, Nikhil Chakravarty, People's Union for Civil Liberties, PUCL, R.J. Mehta, RK Laxman, Sameer Jain, Sanjay Gandhi, Sham Lal, Slum Demolition, Socialist Party, Sundarrajan, Times of India, TN Ninan