Browse Items (6 total)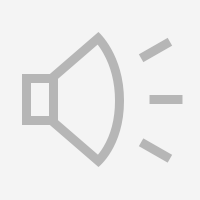 For more than two decades, Ram Dutt Tripathi reported for the BBC World Service from Lucknow. He was active among student leaders during the Emergency and was also imprisoned. An independent journalist now, he lives in Lucknow.
Tags: BBC, Brahm Dutt, Chaudhury Rajendra Singh, Dhanpat Pandey, Fakhruddin Ali Ahmed, George Fernandes, Girilal Jain, Indira Gandhi, Jaineshwar Mishra, Jayaprakash Narayan, Lalu Prasad Yadav, Nagar Swaraj, Nirmala Deshpande, Nitish Kumar, Premchand Gupta, Raghu Rai, Rajnath Singh, Ram Dhiraj, Ram Naresh Yadav, Sanjay Gandhi, Sarvodaya Movement, Sham Lal, Subramanian Swamy, Sunday Mail, Suresh Rawat, Vinay kumar. Kalyan Singh, Vinay Mishra, Vinoba Bhave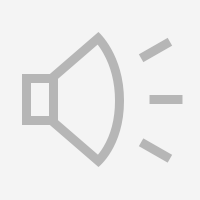 Qurban Ali is a seasoned journalist and was, till 2017, with Rajya Sabha TV in an editorial role. A student activist who became a journalist in the aftermath of the Emergency, Ali wrote for the magazines Ravivar and Sunday Observer, joining the BBC…
Tags: 20 Point Programme, 5 point programme, Banarsidas, Bansi Lal, BBC, Bhutto, C.B. Gupta. Chandra Shekhar, Charan Singh, CJK Reddy, Family Planning, George Fernandes, I.K. Gujral, Indira Gandhi, J.D. Sethi, Jagjivan Ram, Jagmohanlal Sinha, Janata, Jayaprakash Narayan, K.R. Sundarrajan, Khushwant Singh, Kiranpal Singh, Kumaraswami Kamaraj, Lal Krishna Advani, Madhu Limaye, Mohammad Younus, Morarji Desai, N.G. Ranga, Prem Bhasin, Raj Narain, Ram Manohar Lohia, Ram Manohar Reddy, Ranbir Singh(Hooda?), Rohit Dave, S.K. Patil, Saiyid Nurul Hasan, Sanjay Gandhi, Sham Lal, Sheikh Mujibur Rahman, Siddharth Shankar Ray, Sterilisation, Subramanian Swamy, Sunday Observer, Suraj Mohan, Vinoba Bhave, Virender Kapoor, Yashpal Kapur, Zia-ul-Haq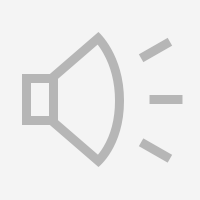 Seasoned journalist Ram Bahadur Rai was a student leader at the Banaras Hindu University in the years preceding the Emergency, and active with the Akhil Bharatiya Vidyarthi Parishad. He was jailed in Varanasi for his involvement in the protests.…
Tags: Ajit Bhattarcharjee, Arjun Singh, Ashok Singhal, Ashok Tandon, Atal Biharu Vajpayee. Babasaheb Ghatate, Bapurao Moghe, BG.. Verghese, Bihar Movemment, CB Gupta, Charan Singh, Daroga Prasad Rai, Dr. Gauri Shankar Sejwar, Govind Acharya, Hindustan Samachar, Indira Gandhi, Jansatta, Jayaprakash Narayan, K.C. Tyagi, Kanpur, Khushwant Singh, Kuldip Nayar, Lal Bahadur Shastri, Madan Das, MJ Akbar, N.M. Ghataate, Patna, Raghuvir Sahay, Raj Narain, Ram Singh, Ratan Lal, Satnarayan Sinha, Shanti Bhushan, Subramanian Swamy, Sudhakar Pandey, Vinoba Bhave, Yashwantrao Kelkar
Iqbal Mahotra worked as a cub reported during the emergency. He remembers Jayprakash Narain and his movement. He also talks of journalists he knew who went into hiding or those that had to hide their papers fearing a crackdown from the government.
Tags: Atal Bihari Vajpayee, Augusto Pinochet, Biju Patnaik, Chandra Shekhar, Cross Section, Delhi University, Family Planning, Gandh, H.N. Bahuguna, Ian Jack, Indira Gandhi, Jagjivan Ram, Jayaprakash Narayan, Kuldip Nayar, Lakshmi Chand Jain, Lal Bahadur Shashtri, Mohan Dharia, Mohan Kumaramangalam, Prakash Karat, Raj Narain, Salvador Allende, Sanjay Gandhi, Sharad Yadav, Siddhartha Shankar Ray, Sri Ram College of Commerce, Sterilisation, Subhash Chandra Bose, Subramanian Swamy, Swami Dhirendra Brahmachari, V.P. Singh, Vallabhai Patel, Vijaya Lakshmi Pandit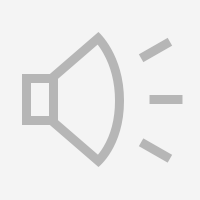 Virender Kapoor gives an emotional account of the Emergency and his incarceration during the period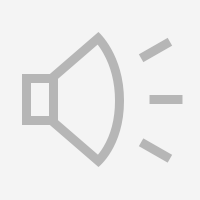 Coomi Kapoor talks of the daily newspaper Motherland and the Jan Sangh during the Emergency
Tags: 20 Point Programme, Ambika Soni, Aroon Purie, Ashok Jain, Balbir Punj, D.R. Mankekar, Family Planning, Frank Moraes, India Today, Indian Express, Indira Gandhi, Jayaprakash Narayan, K.R. Malkani, Kuldip Nayar, Motherland, Nandini Chandra, Padmaja Naidu, Prabha Dutt, Rajiv Gandhi, Razia Ismail, S. Mulgaonkar, Sterilisation, Subramanian Swamy, Suman Dube, Sunday Mail, Usha Rai, Virendra Kapoor, VK Narasimhan, Women in Journalism