Browse Items (12 total)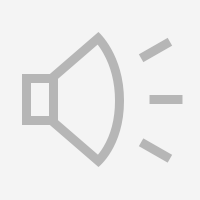 Prakash Shah is a Gandhian scholar and journalist in Ahmedabad, from where he brings out a reputed Gujarati journal called Nireekshak. He was active during the Navnirman Andolan in Gujarat in the early 1970s, and in several socio-political efforts…
Tags: Acharya Kriplani, Ahmedabad, Arun Shourie, Baroda, Bhogilal Gandhi, Bhumiputra Sadhana, Deen Dayal Upadhyay, Girilal Jain, Harindra Dave, Indira Gandhi, Indulal Yagnik, Jawaharlal Nehru, Jayaprakash Narayan, Kaifi Azmi, Lok Swaraj, Loksatta, Madhu Limaye, Maintenance of Internal Security Act, Manishi Jani Rajendra Dave, MC Chagla, Mino Masaani, MISA, Morarji Desai, Nanaji Deshmukh, Palampur, Prabhash Joshi, Purushottam Maolankar, Rahul Sankritayan, Ram Manohar Lohia, Ramnath Goenka, Sardar Patel University, Uma Shankar Joshi, Underground Press, Vishwa Manava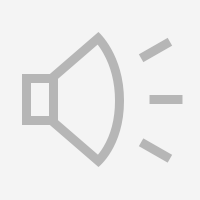 Sopan Joshi talks about his father Prabhash Joshi and journalism in the Indian Express and Jansatta. He also speaks of the resistance of the Gandhians and the JP movement
Tags: Acharya Narendra Dev, Ajit Bhattacharjee, Alok Tomar, Anil Aggarwal, Anupam Mishra, Arjun Singh, Arun Shourie, Digvijay Singh, Gandhi Centenary Committee, Gandhi Peace Foundation, Gandhi Smarak Nidhi, Govind Acharya, Indian Express, Jansatta, Jayaprakash Narayan, L.K. Advani, Lalu, Madhya Desh, Mulayam Singh Yadav, Nai Duniya, Nanaji Deshmukh, Narayan Dutt Tiwari, P.Sainath, Paranjoy Guha Thakurta, Prajaniti, Prasad Yadav, Rahul Barpute, Rajendra Mathur, Ram Manohar Lohia, Ram Nath Goenka, S. Mulgaonkar, Shravan Garg, Vinoba Bhave, Vinod Mehta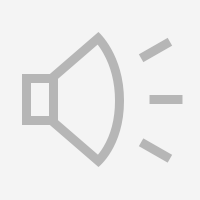 Tavleen Singh recalls her first encounter with Sanjay Gandhi and how they were limited to non political reporting during the days of the Emergency.
Tags: 5 point programme, Amita Malik, Arun Shourie, B.G. Verghese, Barkha Dutt, Chand Joshi, Charan Singh, City Beautification, Coomi Kapoor, Family Planning, Farookh Abdullah, George Fernandes, I.K. Gujral, Indira Gandhi, Jagjivan Ram, Jayaprakash Narayan, Kamal Nath, Kuldip Nayar, L.N. Mishra, M.J. Akbar, Malavika Singh, Mark Tully, Nehru, Prabha Dutt, Raghu Rai, Rajamata Gwalior, RK Dhawan, Ruksana Sultana, S. Nihal Singh, Sanjay Gandhi, Shah Commission, Sheikh Abdullah, Slum Demolition, Statesman, Sterilisation, Tagore, Usha Rai, Vajpayee, Vidya Charan Shukla, Virendra Kapoor, Yashpal Kapoor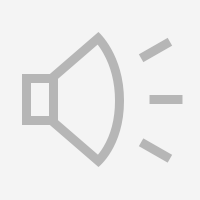 Tags: Ajit Singh, Arun Shourie, B.G. Verghese, Bhagwan Das Goenka, Coo0mi Kapoor, Devi Lal, Hiranmay Karlekar, Indian Express, Kuldip Nayar, M.G. Ramachandran, Mayawati, Mulayam Singh Yadav, Narendra Modi, Rajdeep Sardesai, Rajiv Gandhi, Saeed Naqvi, Sagarika Ghose, Sanjay Gandhi, The Hindu, Vinod Mehta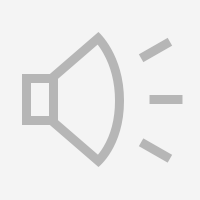 Virender Kapoor gives an emotional account of the Emergency and his incarceration during the period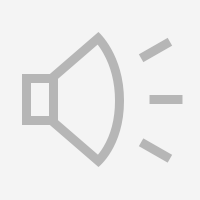 Surendra Nihal Singh recalls his time in the Statesman and Indian Express both before and during the Emergency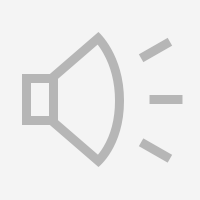 Tags: Arnab Goswami, Arun Jaitley, Arun Shourie, Arvind Kejriwal, Atal Bihari Vajpayee, Barkha Dutt, Business India, Businessworld, C.R. Irani, Chand Lal Bhagat, Charan Singh, Deepak Chaurasia, Delhi School of Economics, Delhi University, Economic and Political Weekly, H.N. Bahuguna, India Today, Indira Gandhi, Indrajit Gupta, Jag Pravesh Chandra, Jagjivan Ram, Jayaprakash Narayan, Jyoti Basu, Karan Thapar, Kiran Bedi, Lal Krishna Advani, M.J. Akbar, Morarji Desai, Narendra Modi, Nitish Kumar, Pioneer, Prabir Purkayastha, Prakash Singh, Prannoy Roy, Rahul Gandhi, Rahul Shivshankar, Rajat Sharma, Rajdeep Sardesai, Rajiv Gandhi, Ramnath Goenka, Sameer Manchanda, Sanjay Gandhi, Shekhar Gupta, Sitaram Yechury, Sudhir Chaudhary, Swaminathan Gurumurthy, Telegraph, Vidya Charan Shukla, Vinod Dua Pamela Philipose talks about the day the Emergency was declared. She also talks of the underground press that was resisting the Emergency by publishing pamphlets.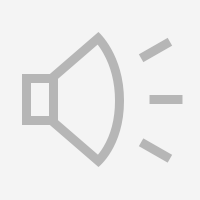 Achin Vanaik talks of the work environment in the Times of India post Emergency and anti-Emergency activism in England
Tags: Abu Abraham, Anand Grover, Arun Shourie, Arvind Padmanabhan, Ashok Jain, Asian Socialist Forum, Cheeta Camp, Dileep Padgaonkar, Economic and Political Weekly, Economic Times, England, George Fernandes, Girilal Jain, Harish Khare, Kalpana Sharma, Khrishnamurty, Khushwant Singh, Kirti Mehra, Laila Fernandes, Lanka Sama Samaj Party, Mainstream, MJ Pande, Nikhil Chakravarty, People's Union for Civil Liberties, PUCL, R.J. Mehta, RK Laxman, Sameer Jain, Sanjay Gandhi, Sham Lal, Slum Demolition, Socialist Party, Sundarrajan, Times of India, TN Ninan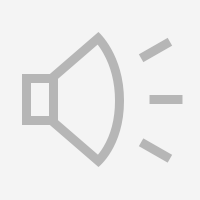 Inderjit Bhadhwar traces the beginnings and growth of India Today
Tags: ABC, Ajit Bhattacharjee, Arun Jaitley, Arun Louis, Arun Puri, Arun Shourie, Ashok Malik, Bhawan Singh, Chand Joshi, Chandan Mitra, Charlton, Desmond Doig, Dilip Bob, Family Planning, Federal Times, Frank Moraes, George Verghese, H D Deve Gowda, India Today, Indira Gandhi, Jack Anderson, Kamal Nath, Krishna Menon, Kuldip Nayar, Lalit Suri, Lawrence Banter, Madhu Trehan, Malcolm X, Martin Luther King, Mohd. Younus, Montek Singh Ahluwalia, Nandan Kalra, Nehru, Pico Iyer, Prabhu Chawla, Pranay Gupte, Pranoy Roy, Prem Shankar Jha, Pupul Jayakar, Rajiv Gandhi, Ramnath Goenka, Rohit Handa, Ronald Raegan, S.R. Das, Saeed Naqvi, Sanjay Gandhi, Shekhar Gupta, Shobhna Bhatia, Slum Demolition, Sterilisation, Suman Dube, Sumit Mitra, Sunil Sethi, Swaminathan Aiyar, Swapan Dasgupta, Turkman Gate, Uma Vasudev, United States, VC Shukla, Vinod Mehta